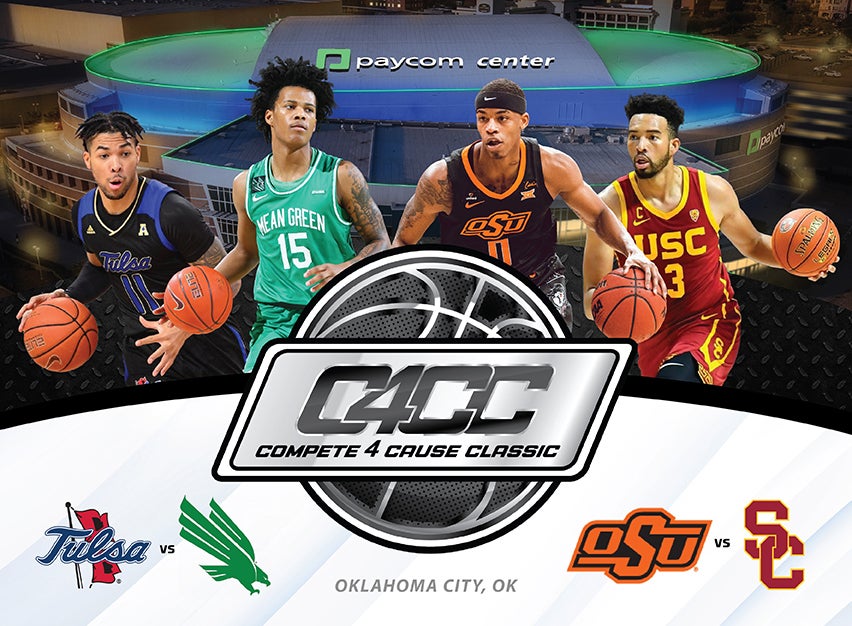 Compete 4 Cause Classic
Showtimes
Dec 21, 2021Tuesday 5:30 PM
About The Show
Compete 4 Cause Classic will be one of college basketball's top-shelf events of the 2021-22 season, featuring some of the nation's premier programs.
The early-season college basketball double-header will feature:
5:30 pm / Tulsa Golden Hurricane vs University of North Texas Mean Green (aired on ESPN+)
8 pm / Oklahoma State University Cowboys vs University of Southern California Trojans (aired on ESPNU)
The charitable component for Compete 4 Cause Classic will be rooted in service, inspiring the student-athletes to use their talent, notoriety, and influence to impact the lives of people in the local community. The [a3] Initiative, in connection with U-Sports Group and the Compete 4 Cause Classic basketball platform, will greatly impact the OKC community and be a rewarding experience for student-athletes and universities.
Read Less Read More