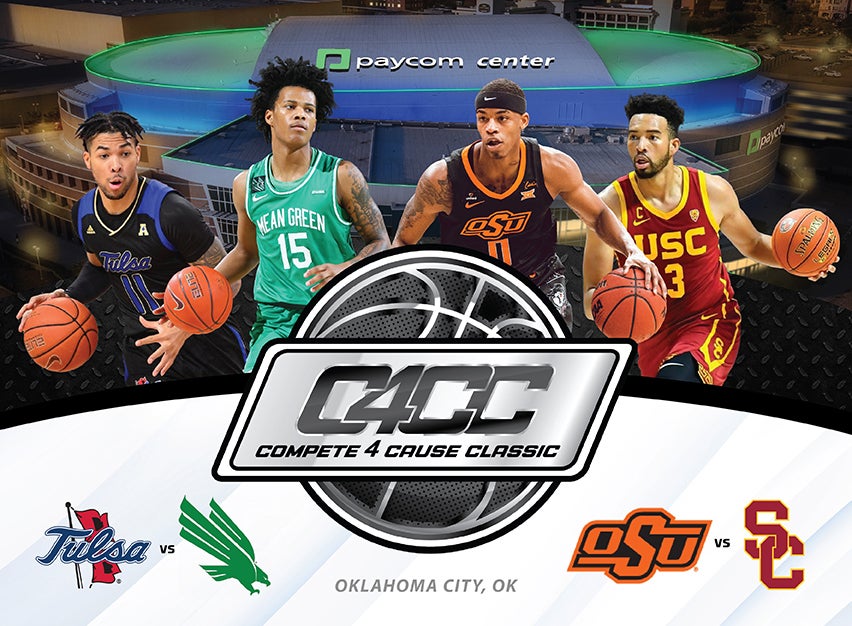 Compete 4 Cause Classic
Compete 4 Cause Classic will be one of college basketball's top-shelf events of the 2021-22 season, featuring some of the nation's premier programs.
The early-season college basketball double-header will feature Oklahoma State University Cowboys vs University of Southern California Trojans and University of Tulsa Golden Hurricane vs University of North Texas Mean Green.
The charitable component for Compete 4 Cause Classic will be rooted in service, inspiring the student-athletes to use their talent, notoriety, and influence to impact the lives of people in the local community. The [a3] Initiative, in connection with U-Sports Group and the Compete 4 Cause Classic basketball platform, will greatly impact the OKC community and be a rewarding experience for student-athletes and universities.
Read Less Read More