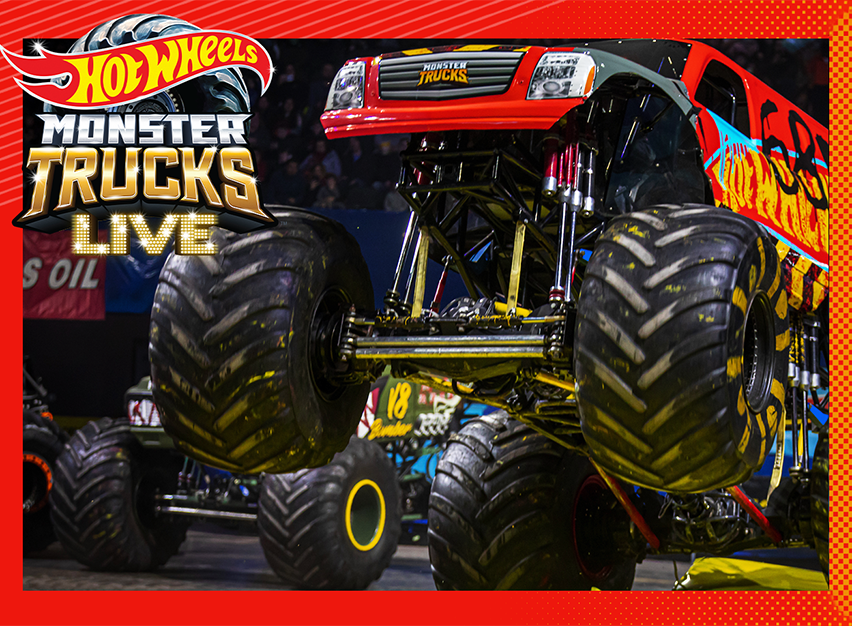 Hot Wheels Monster Trucks Live™
Showtimes
Nov 20, 2021Saturday 6:30 PM
Nov 21, 2021Sunday 2:00 PM
About The Show
Hot Wheels Monster Trucks Live returns on November 20-21, 2021 for two epic performances! Families and fans of all ages will experience the thrill of watching the famous Hot Wheels monster truck toys come to life in a full-size, kid-focused, immersive Hot Wheels experience.
Show times are as follows:
Saturday, November 20, 2021 - 6:30pm / Crash Zone 4:00pm
Sunday, November 21, 2021 – 2:00pm / Crash Zone 11:30am
Hot Wheels Monster Trucks Live brings audiences the only opportunity to see real-life versions of the iconic Hot Wheels monster trucks toys including Bone Shaker™, Tiger Shark™, V8 Bomber™, and Demo Derby. The show will also feature the original monster truck, BIGFOOT®. Fans will be fully immersed in exciting show action and fuel-injected playfulness with over-the-top smashing and crashing and epic monster truck competitions and battles! Event performances will also feature a special appearance from the car-eating, fire-breathing transforming robot MEGASAURUS, and the high-flyers of Hot Wheels Monster Trucks Live, Freestyle Motocross!
The popular Crash Zone Pre-Show Party is back and will be held 2-1/2 hours before every performance. The unique experience provides fans access to the competition floor to see the outrageous designs and epic size of the Hot Wheels Monster Trucks! Each pass includes an autograph card plus a souvenir pass and lanyard exclusive to Crash Zone attendees! Passes will be available to purchase will supplies last.
The Hot Wheels Monster Trucks Live tour is a partnership between Mattel and Raycom-Legacy Content Company. Visit www.hotwheelsmonstertruckslive.com for more information.
Read Less Read More