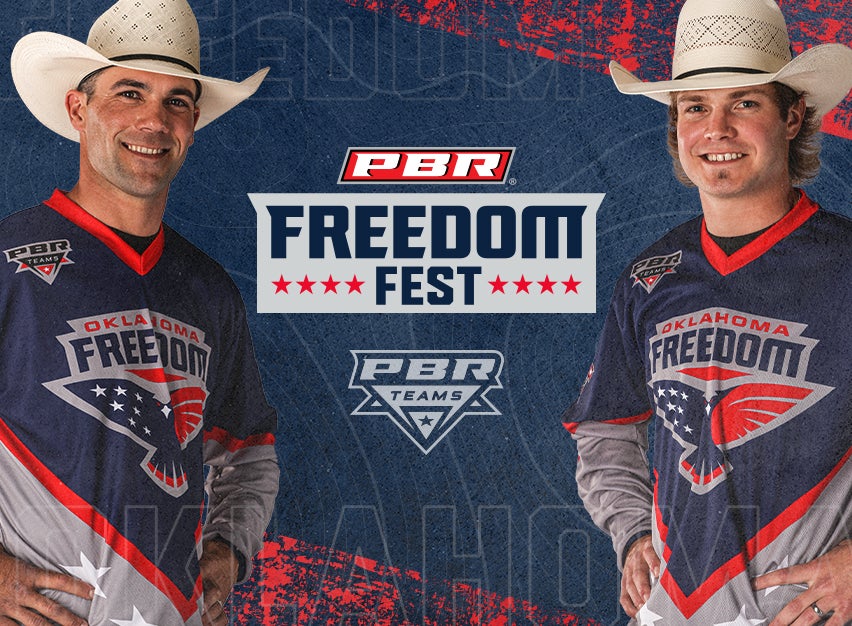 PBR Team Series
Showtimes
Sep 16, 2022Friday 7:45 PM
Sep 17, 2022Saturday 6:45 PM
Sep 18, 2022Sunday 1:45 PM
About The Show
The inaugural season for the ground-breaking 2022 PBR Team Series will kick off this summer, with The Oklahoma Freedom - Oklahoma City's first-ever professional bull riding team - debuting inside Paycom Center on September 16-18.
The schedule for individual game matchups during these event weekends and on sale ticket information will be announced at a later date.
The PBR Team Series' inaugural 10-event, 112-game regular season will include a three-day homestead event hosted by each of the eight founding teams. The 2022 season will begin with neutral site games in Cheyenne, Wyoming and will culminate in a team championship at T-Mobile Arena in Las Vegas.
The league will host a PBR Team Series draft on May 23 prior to the start of the 2022 season, among any bull riders who have declared for the draft during a league eligibility window. The Oklahoma Freedom will have the eighth pick in the draft, and order of selection that was determined by a draft lottery among all teams.
Group discounts are available for this event for groups of 10 or more. Call 405-602-8710 or email paycom-tickets@asm-okc.com for more information.
Proof of vaccination and/or negative test results are not currently required for entry to this event. Event organizers reserve the right to change entry policies at any time. Masks are recommended but not required.
Read Less Read More