GBAC ACCREDITATION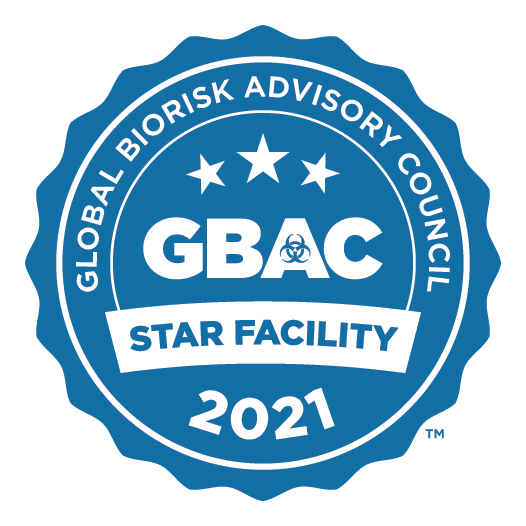 In June 2021, Paycom Center achieved Global Biorisk Advisory Council® (GBAC) STAR™ accreditation, the gold standard for prepared facilities. Under the guidance of GBAC, a Division of ISSA, the worldwide cleaning industry association, Paycom Center has implemented the most stringent protocols for cleaning, disinfection, and infectious disease prevention in its facility.
Paycom Center is the first large sporting and event facility in the state of Oklahoma to receive the accreditation, yet another testament to the arena's strong commitment towards the overall health and safety of its staff and guests. The arena also joins the ranks of other nationally recognized GBAC STAR™ Facility Accreditation venues, including NBA facilities like Staples Center in Los Angeles and Barclays Center in Brooklyn.
Since March 2020, Paycom Center has actively been preparing to operate in a COVID-19 environment while applying an above and beyond approach to ensure a safe and healthy environment. The arena's management team, ASM Global – Oklahoma City (ASM OKC) and the Oklahoma City Thunder have collaborated to provide the most advanced hygienic safeguards and operating procedures while integrating ASM Global's VenueShield program, which is being utilized by over 300 of their managed venues. These safeguards and procedures have been customized to Paycom Center to inspire confidence and trust in the employees, athletes, artists, and guests that use this venue.
GBAC STAR™ accreditation empowers facilities and venues of all sizes and has the support of many leading industry organizations such as the International Facility Management Association and the Association of Exhibitions and Events, as well as Freeman + Go LIVE Together (a coalition of leaders from the live events industry that represent more than 4,000 companies with U.S. operations and 112 other countries). As the cleaning industry's only outbreak prevention, response, and recovery accreditation, GBAC STAR™ helps facilities establish protocols and procedures, offers expert-led training, and assesses the facility's readiness for biorisk situations.
To achieve GBAC STAR™ accreditation, Paycom Center was required to demonstrate compliance with the program's 20 core elements, which range from standard operating procedures and risk assessment strategies to personal protective equipment and emergency preparedness and response measures. Learn more about GBAC STAR™ accreditation at www.gbac.org.
About GBAC, a Division of ISSA: Composed of international leaders in the field of microbial-pathogenic threat analysis, mitigation, response and recovery, the Global Biorisk Advisory Council (GBAC), a Division of ISSA, provides training, guidance, accreditation, certification, crisis management assistance and leadership to government, commercial and private entities looking to mitigate, quickly address and/or recover from biological threats and real-time crises. The organization's services include biorisk management program assessment and training, Forensic Restoration® response and remediation, the GBAC STAR™ facility accreditation program, training and certification of individuals and consulting for building owners and facility managers. For more information, visit www.gbac.org.