Garth Brooks Sets Attendance Record With Four Chesapeake Energy Arena Shows
Mar 2 / Wednesday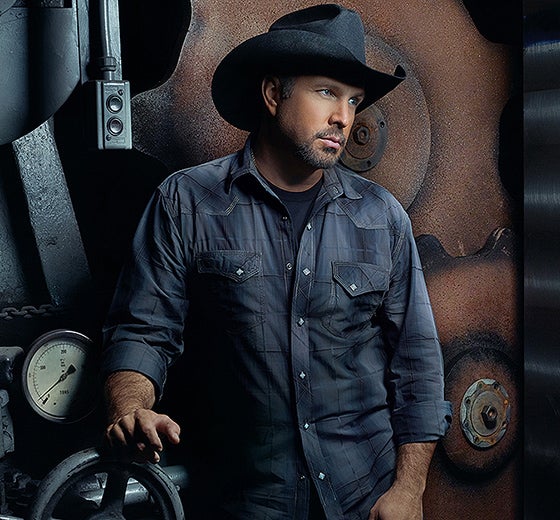 Garth Brooks brought more than 60,000 people to Chesapeake Energy Arena for four record setting shows last weekend. This marked the busiest two days in the arena's 15 year history.
"The crowds were amazing," said Hugh Lombardi, general manager of the Chesapeake Energy Arena. "It was incredible to see how Garth kept his energy up and gave every single person who attended a wonderful experience."
Brooks is the first artist to play a four-show run at the SMG-managed Chesapeake Energy Arena during its 15 year history and also broke his Oklahoma City sales record in June, when he sold over 50,000 tickets in just 57 minutes.
This is also the first time the Chesapeake Energy Arena has hosted multiple, major concerts in a single day. Start to finish, he played all four shows in 27 hours.
"Putting on four shows in just over a day created challenges, but our staff really stepped up to the challenge. I'm proud of their hard work," said Lombardi. "It's the arena's 15th anniversary and shows like these go to show that Oklahoma City and the Arena just keep getting more attractive to world-class artists and events."
Crowds started lining up for the first show on Friday afternoon and the final show did not end until almost midnight.
The Chesapeake Energy Arena opened in 2002 and is home to the Oklahoma City Thunder.
About SMG
SMG turns 40 in 2017! Celebrating its 40th anniversary and founded in 1977, SMG provides management services to 233 public assembly facilities including convention and exhibition centers, arenas, stadiums, theaters, performing arts centers, amphitheaters, equestrian facilities, science centers and a variety of other venues. With facilities across the globe, SMG manages more than 15 million square feet of exhibition space and more than 1.5 million sports and entertainment seats. As the recognized global industry leader, SMG provides venue management, sales, marketing, event booking and programming, construction and design consulting, and pre-opening services for such landmark facilities as McCormick Place & Soldier Field in Chicago, Moscone Convention Center in San Francisco, Houston's NRG Park and the Mercedes-Benz Superdome in New Orleans. SMG also offers food and beverage operations through its concessions and catering companies, currently serving more than 140 accounts worldwide. For more information visit www.smgworld.com<http://www.smgworld.com/>.