Paul McCartney Breaks Own Record With Chesapeake Energy Arena's Biggest Show
Mar 2 / Wednesday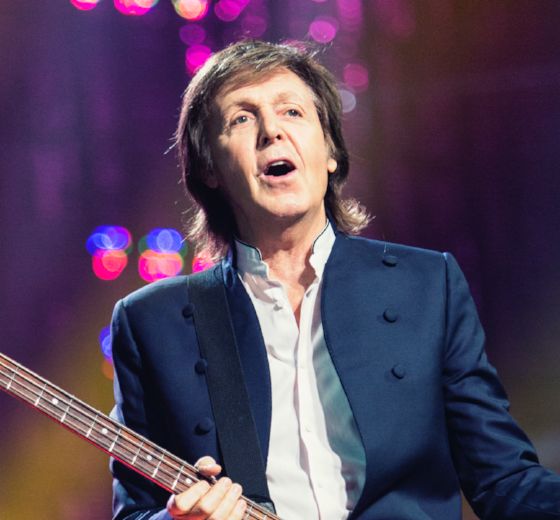 Paul McCartney made history again last night, when the Oklahoma City stop of his One On One Tour broke his own record for the biggest show in Chesapeake Energy Arena history.
"It's exciting to see Paul McCartney set the record for the biggest show ever at Chesapeake Energy Arena," said arena General Manager Hugh Lombardi. "And, it's special to see him break his own record. It says a lot about the support he has from the fans here in Oklahoma."
McCartney brought his sold out One On One tour to the SMG-managed facility 15 years after setting the original house record at the venue on his 2002 Driving World Tour.
"It speaks to his timelessness as an artist to see him set a record in the building's first year and then break it during the building's fifteenth anniversary," said Lombardi.
The Chesapeake Energy Arena opened in 2002 and is home to the Oklahoma City Thunder.
About SMG
SMG turns 40 in 2017! Celebrating its 40th anniversary and founded in 1977, SMG provides management services to 233 public assembly facilities including convention and exhibition centers, arenas, stadiums, theaters, performing arts centers, amphitheaters, equestrian facilities, science centers and a variety of other venues. With facilities across the globe, SMG manages more than 15 million square feet of exhibition space and more than 1.5 million sports and entertainment seats. As the recognized global industry leader, SMG provides venue management, sales, marketing, event booking and programming, construction and design consulting, and pre-opening services for such landmark facilities as McCormick Place & Soldier Field in Chicago, Moscone Convention Center in San Francisco, Houston's NRG Park and the Mercedes-Benz Superdome in New Orleans. SMG also offers food and beverage operations through its concessions and catering companies, currently serving more than 140 accounts worldwide. For more information visit www.smgworld.com<http://www.smgworld.com/.